Speakers
Symposium Speaker Program
The sulphur world is constantly shifting. TSI brings you expert individuals to share the latest market information, projects in sulphur, and global predictions. Whether it is a review of leading industry practices or an analysis of the sulphur and sulphuric acid supply and demand forecast, our speakers incorporate information on the entire industry value chain.
Please regularly check our website for speaker updates.
Please contact Sarah Amirie with any questions regarding the speaker program.
Featured Speakers and Topics
Global Economic Outlook
Dr. Georgy Egorov
Professor of Managerial Economics & Decision Sciences
Managerial Economics & Decision Sciences
---
China's role in the global sulphur and sulphuric acid industries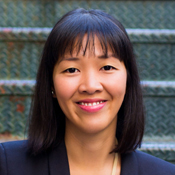 Freda Gordon, Director
Acuity Commodities
Freda is based in London, UK, and complements the Acuity team with a focus on short- to medium-term market analysis in the global sulphur and sulphuric acid markets, which she has dedicated her career to analysing since 2010. She honed her experience and analytical skills editing several key price assessment publications and giving papers at international conferences.
---
What is next for sulphur and sulphuric acid markets after the swing to oversupply?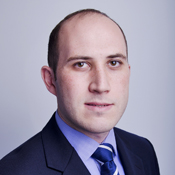 Dr. Peter Harrisson, Head of Sulphur and Sulphuric Acid Analysis
CRU International Limited
Peter Harrisson leads CRU's sulphur and sulphuric acid team. He has worked on CRU's sulphur/sulphuric acid analysis since joining the company in early 2011. He also works across other nutrient areas including both market and cost analysis. Prior to joining CRU, he completed a PhD in Industrial Chemistry at Durham University.
---
Understanding Sulphur's Full Potential – An Integrated Marketers Perspective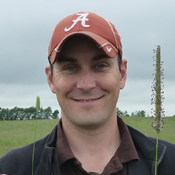 Charles Ingoldsby, Project Manager
Shell Sulphur Solutions
A mechanical engineer with 17 years experience in the fertilizer and sulphur industries, Charles began his career working with Agrium. During his time there, he worked on all four product lines (NPKS) across the network, and on a variety of projects including ESN. In 2008, Charles joined Shell Sulphur Solutions where he has been instrumental in the development and commercialization of Shell's Thiogro technology licencing business, and is a holder of several patents related to the Thiogro technology.
Charles enjoys travel and experiencing new cultures and it was these experiences from early in his life where he saw first hand what malnourished soils could mean to local food supplies and how it can influence people's standard of living. When not trying to increase crop yields or sequester CO2, Charles is busy chasing after his three young children and answering "but why" for the millionth time that day.
---
Implementation and Impacts of IMO 2020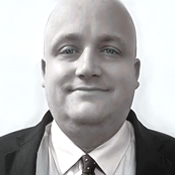 Jack Jordan, Managing Editor
Ship and Bunker
---