Sulphur in Chinese Agriculture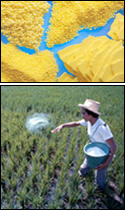 Sulphur has many uses within China. Specific to agriculture we often think of sulphur and its role as a raw material in the formation of phosphate fertilizers. In 1994, China imported about 100,000 tons of sulphur. Today, the number exceeds 10 million tons?and that does not include China?s domestic production. While there are other uses, much of this material finds itself for use in agriculture.
Times are changing. The agricultural community is looking more and more at the use of sulphur as a fertilizer nutrient in itself.
Increase Crop Yield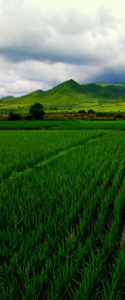 Sulphur fertilization significantly increased crop yields by an average of 10%, and ranged from 7% to 15% on major agricultural crops in over 85% of the total field trials of 603 completed in the last 10 years.
Among the crops tested, citrus, soybean, sugarcane, sweet potato, peanut, rapeseed and tea had the highest yield response at 10% or greater.
A total of 63 field trials were conducted to examine the residual effect of sulphur fertilizer. Crop yields had been increased by S fertilizers applied in the preceding crops in 35 field trials, ranging from 2% to 7%, equivalent to 40 to 60% of the direct effect of S fertilizer.
Better S fertilizer responses in crop yield were obtained in most southern provinces where fertilizer consumption is high and soil S deficiencies severe, such as Jiangsu, Yunnan, Jiangxi, Anhui, Fujian, Guangdong and Guangxi Provinces.
Economic Benefits of Sulphur Fertilization
The effect of S fertilization on crop yield and quality resulted in higher fertilizer efficiency and higher economic returns to farmers in all tested crops with the average Value to Cost Ratio (VCR) ranging from 9 for grain crops, to the highest of 40 for fruit crops.
Sulphur fertilizer also increased nutrient uptake and nutrient use efficiency, such as N and P. Sulphur fertilizer increased N uptake by crops over the control by 3 to 57 kg/ha for grain crops; 15 to 63 kg/ha for oil crops; 20 to 97 kg/ha for cash crops; which increased N fertilizer use efficiencies by 4% to 40%.
Sulphur fertilizer also increased P uptake over control by 1 to 5 kg/ha for grain and oil crops, which increased P fertilizer use efficiency by 5% to 11%.