A Note from the Chair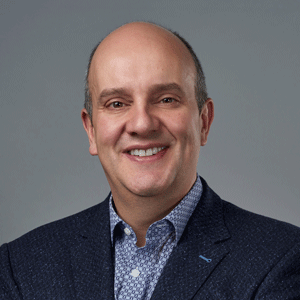 The Sulphur Institute (TSI) is an international, non-profit organization established in 1960. TSI is the global advocate for sulphur, representing all stakeholders engaged in producing, consuming, trading, handling or adding value to sulphur. We seek to provide a common voice for industry and to promote leading practices in the handling and transportation of all sulphur products while protecting the environment and communities in which we operate.
The sulphur industry faces new and evolving challenges from both a regulatory and commercial perspective. Through its member driven Environment, Health, and Safety (EHS), Sulphuric Acid (H2SO4), and Transportation Regulations and Logistics (TRL) working groups, TSI plays a leading role in shaping the discussion and outcome around regulations related to H2S emission levels, rail tank car design standards, and classification of sulphur and sulphuric acid for transportation on both a regional and global basis.
Sulphur applications are expanding. It was once known primarily as a raw material for sulphuric acid which is a building block for phosphate fertilizer production. Sulphur is now increasingly recognized for its role as an essential element for the efficient production of food, thereby enhancing farmers' ability to meet the nutritional needs of an expanding global population. Beyond its role as a fertilizer raw material and crop nutrient, other value-added uses for sulphur continue to emerge in the form of its use in road construction materials, as a soil amendment, and many others. Through its member driven Information and Advocacy (IA) working group, TSI works to present a positive image of sulphur and its value to society.
TSI's focus is centered on:
Increasing value to members through sharing and promoting safe and efficient handling, storage and logistics practices for sulphur.
Improving information dissemination to authorities worldwide as they contemplate and develop the regulatory frameworks associated with sulphur and its value-added applications.
Expanding knowledge for all with regard to sulphur and sulphur-related matters.
We welcome all with a vested interest in sulphur or its related industries to become members of TSI. A variety of issues and opportunities exist which are best addressed by the sulphur industry as a whole and TSI stands as the best means to speak with a unified voice.
Peter Zissos

Chair, The Sulphur Institute